With long days, warm nights and a constant craving to be outside, it's safe to say that summer has arrived. If you're anything like us, that means it's time to fire up the grill and invite the neighbors over for a backyard barbeque. But, before you toss those burgers and brats on the grill, make sure you take a look at your propane cylinder and confirm the certifications are up to date.
The Department of Transportation (DOT) approved cylinders, such as barbeque cylinders, recreational cylinders and forklift cylinders, each have special requirements to ensure they are safe to use as they age, specifically once they reach 12 years after their manufacture date. Cylinder recertification, or requalification, is essential to the safe operation of your propane cylinder. If you know us, you know that safety – both for our customers and our staff – is our top priority. That's why we're sharing the recertification process with you today.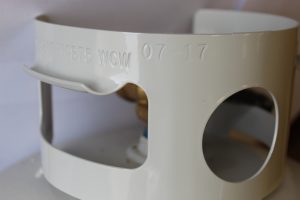 During recertification, we examine your cylinder with a visual external inspection. We ensure it is in good working condition and that it has the proper DOT and Occupational Safety and Health Administration (OSHA) labeling. As long as your cylinder meets these requirements, it can be recertified as many times as you'd like – each visual external inspection is valid for five years after it is performed. These inspections can only be performed by an authorized propane marketer – Van Dyke Gas is authorized and ready to get you grilling.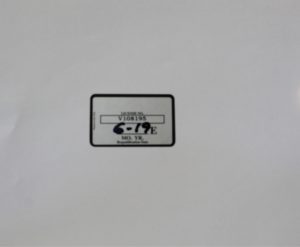 What are we looking for when we are performing the recertification process? First, our knowledgeable staff will verify the recertification dates. The two dates on your propane tank represent 12 years from the date of manufacture and five years from the last visual external recertification. Next, they will look over your cylinder for any dents, cuts, corrosion or other damage that could cause your propane tank to become unsafe. Finally, our inspectors will conduct a cylinder leak test to assess the cylinder and its valves to ensure there's no potential for a leak, which would cost you money and present safety risks.
After the visual inspection, a Van Dyke Gas propane expert can complete any necessary repairs. Once repairs are complete, the recertification process is concluded. If your propane cylinder is approved for service, it will be stickered or stamped with Van Dyke Gas' specific Requalification Identification Number (RIN), as well as the month and year of the inspection. If your cylinder is deemed unfit for service and a repair is not possible, it will be condemned and need to be scrapped. Wondering what to do with an unusable cylinder? Contact us today and we'll help you dispose of it safely.
If you've had your barbeque cylinder for a while or can't remember that last time you had it recertified, now is the time to bring it to Van Dyke Gas. Our knowledgeable staff will ensure that it's safe, certified and ready for anything your backyard gathering will bring its way. From the Van Dyke Gas team to you, we hope all of our friends and neighbors enjoy a safe and fun summer season. Let's get this summer grilling!
Overview: The Recertification Process
Verify the recertification date

12 years from date of manufacture
5 years from last visual external recertification

Inspect cylinder for damage such as dents, cuts, corrosion or fire exposure
Perform cylinder leak test
Make necessary repairs
File recertification documentation
If approved, sticker or stamp cylinder with company RIN number and month and year of inspection
If deemed unfit and repair is not possible, cylinder must be scrapped

Van Dyke Gas can help you scrap your cylinder safely and provide a new one